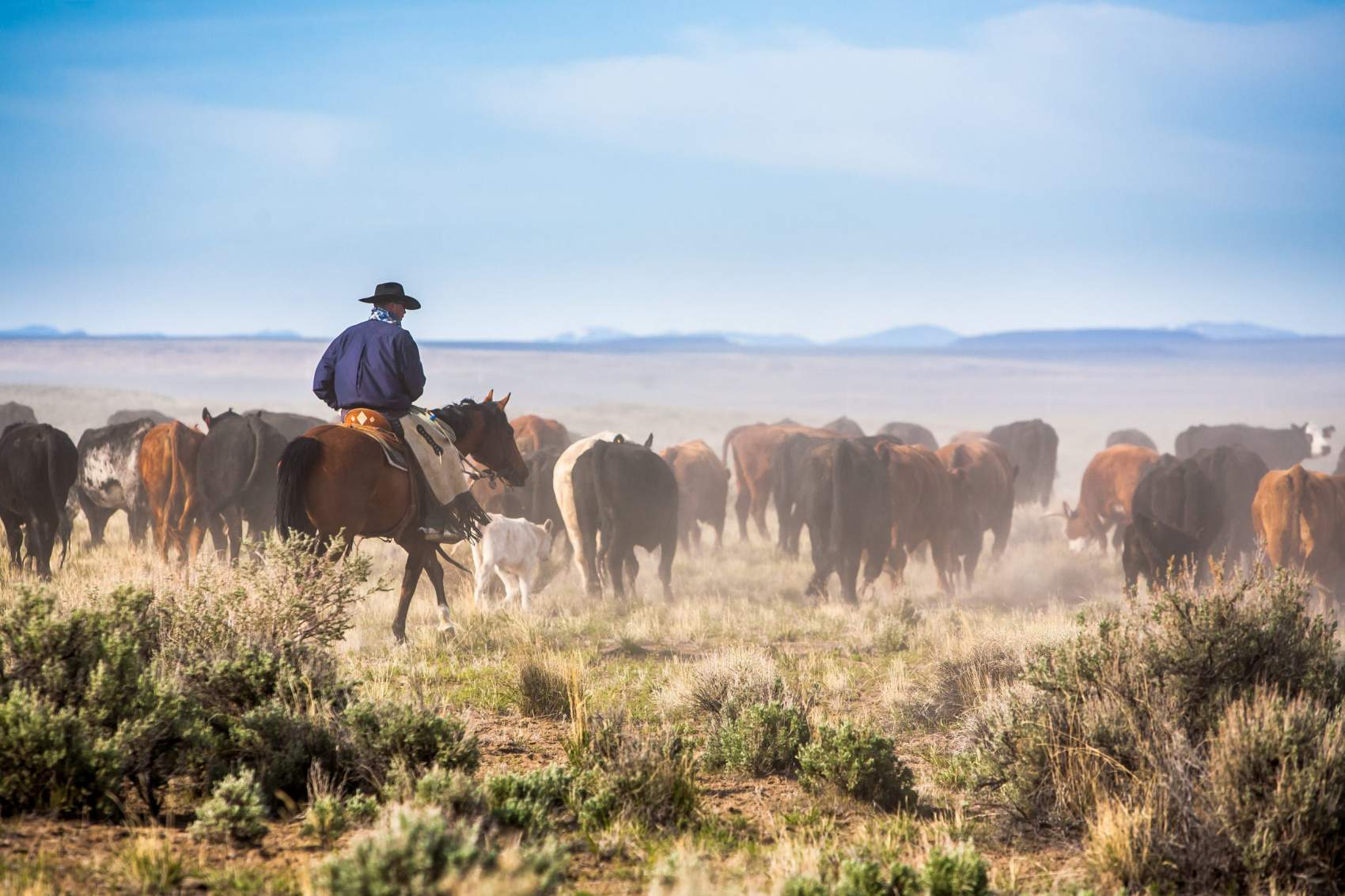 Agricultural Land Development Loans:
Agribusiness Lending & Financing for Cattle Ranches
Cattle ranch financing is a complex process that requires a thorough understanding of all the business and the financing options available. For those looking to start or expand a cattle ranch operation, understanding the various financing options available is essential to success. Here at AG Lending Group, we streamline the cattle ranch loan and mortgage process, helping you get the resources you need faster. Our experienced team has a deep understanding of agribusiness loans, and we leave no stone unturned when helping you better your business.
Choose Our Proven Cattle Ranch Loans & Financing Solutions
Typically, financing a cattle ranch requires a loan from a bank, government agency, or private lender. The loan may be used to acquire real estate, animals, machinery, food resources, as well as to fund operating expenses. It can also pay the expense of constructing facilities and other infrastructure. AG Lending Group helps you find cattle ranch loans that work best for your specific situation. Whether you want to increase your herd or supplement the performance of your current one, our goal is to exceed all expectations.
Complete Cattle Ranch Mortgage Services
Our cattle ranch mortgage services are extensive, and they even cover refinancing to help you get a better deal. With our financing services, ranchers can expand their herds, purchase new equipment, and make necessary improvements to their land. Financing is also important for covering operating costs, such as food, veterinary care, and labor. There are also other financing options available for cattle ranches, including possible government grants for specific projects. In addition, there are agribusiness loan programs offered by the U.S. Department of Agriculture that can provide financing for a range of uses.
Comprehensive Financial Solutions To Farmers in Various Agricultural Sectors
At AG Lending Group, our mission is to assist farmers in meeting their diverse needs with our flexible loan options. Whether you want to expand your vineyard, dairy, or poultry farm, we offer flexible financial solutions to elevate your business. Our team comprises experts with a strong background in finance and agriculture. This unique blend allows us to offer precise financial guidance to farmers, helping them manage their loans and establish successful ventures for the long haul. Our deep rooted passion for the agricultural industry enables us to provide various farm loan products that empower farmers to upgrade their facilities by acquiring advanced equipment that enhances productivity and streamlines their operations.