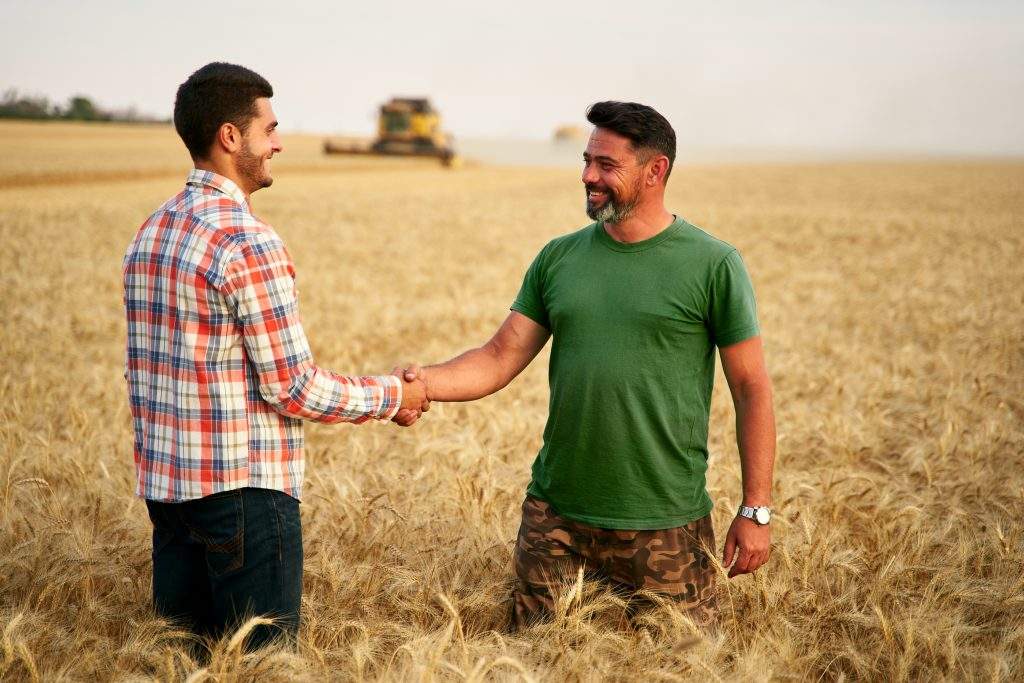 Farm Land Backed Line of Credit Loans:
Agriculture Loans & Lending Services
An agricultural line of credit is a specialized financial product intended to assist farmers and other agricultural producers in managing their cash flow and meet their operating expenses. This is why at AG Lending Group, we provide pre approved loan amounts accessible by farmers when needed for one year. Our farm land backed line of credit enables our farmers to buy inputs like seeds, fertilizers and pay for labor costs. Furthermore, it can also be used to cover unforeseen expenses and to invest in advanced farming equipment.
Securing Your Farm's Financial Needs All Year Round
At AG Lending Group, we've developed multiple farm land backed lines of credit to assist farmers in fulfilling their financial requirements and production objectives. First, we have seasonal lines of credit specifically tailored to help farmers during planting and harvest seasons when they don't have sufficient funds to cover their expenses. Next, we provide non seasonal agricultural lines of credit that are accessible throughout the year and are used to address operational costs. Our farmers find these beneficial in meeting urgent requirements and maximizing each season's potential to enhance their crop yield.
Expert Guidance on How to Qualify for Our Farm Equity Lines of Credit
Our team offers prompt feedback and support to farmers seeking to qualify for various farm equity lines of credit. We do so by assessing requirements, such as maintaining a good credit score, providing steady income, and offering collateral. Additionally, we collaborate closely with our clients to deliver swift feedback and identify the most suitable agricultural line of credit to match their requirements. We gather all the information shared by our clients over time to enhance our procedures and offer improved farmland backed lines of credit and additional solutions to our farmers.
Best Practices for Making the Most of Your Loan
While our farm equity lines of credit are valuable for farmers, they also require careful management to ensure they're used effectively. Our lending experts offer some tips for responsibly using a farm equity line of credit. These include practices like borrowing only what you need, keeping accurate records of expenses and planning to avoid unexpected cash shortages.
Comprehensive Financial Solutions To Farmers in Various Agricultural Sectors
At AG Lending Group, our mission is to assist farmers in meeting their diverse needs with our flexible loan options. Whether you want to expand your vineyard, dairy, or poultry farm, we offer flexible financial solutions to elevate your business. Our team comprises experts with a strong background in finance and agriculture. This unique blend allows us to offer precise financial guidance to farmers, helping them manage their loans and establish successful ventures for the long haul. Our deep rooted passion for the agricultural industry enables us to provide various farm loan products that empower farmers to upgrade their facilities by acquiring advanced equipment that enhances productivity and streamlines their operations.