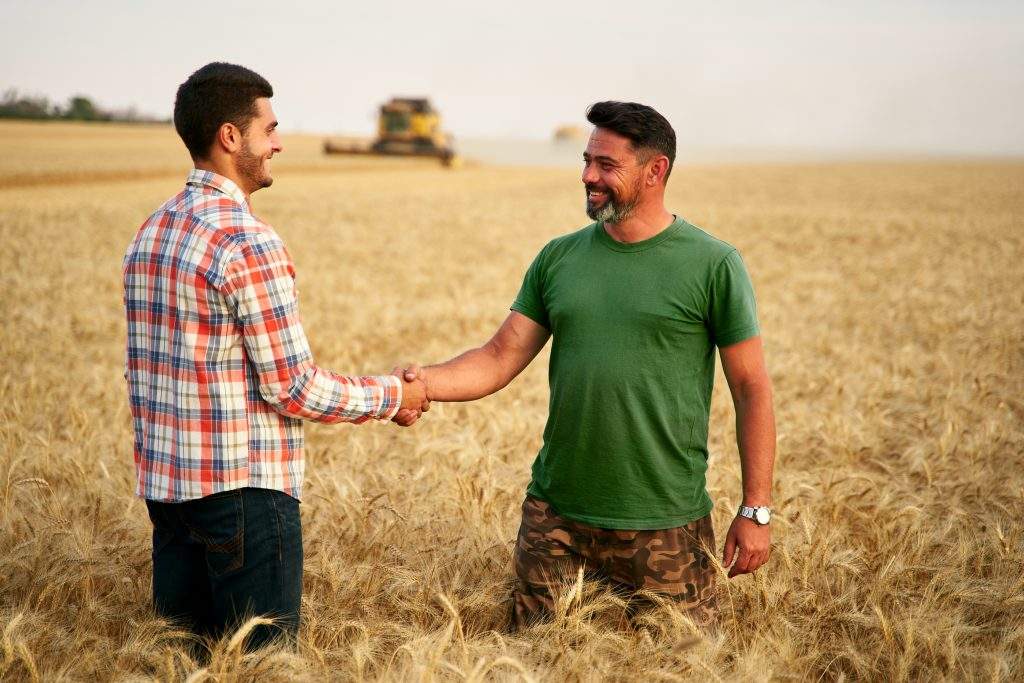 Farm Land Backed Line of Credit Loans in Portland, OR:
Agriculture Loans & Lending Services
A farmland backed line of credit is a type of loan product that provides farmers with access to needed financial resources in Portland. This type of loan is typically secured by a farmer's agricultural land, allowing them to use the land as collateral for the loan. This agricultural line of credit is often used to help farmers pay for operational costs, purchase supplies invest in new equipment and technology. Here at AG Lending Group, our experts work to ensure your farm equity line of credit is enough to complete any project you need on your Portland farm.
Access a Farmland Backed Line of Credit in Portland
Farmers can use a farmland backed line of credit to purchase new land, repair existing land, and make improvements to increase the productivity of their Portland farm. This type of loan can also be used to finance agricultural projects such as planting, harvesting, and marketing crops. Farmers may also use this type of loan to finance the acquisition of livestock, machinery, and other necessary items for the success of their farm in Portland. Our first priority is to make sure you have access to the resources you need at your farm.
Our Agricultural Line of Credit Options Deliver Advantages in Portland
Financing secured by our agricultural lines of credit can allow farmers access to bigger amounts of credit than what's available through more conventional lending options. With a farm equity line of credit, the high interest rates and fees associated with conventional loans can be avoided, helping farmers better manage their cashflow and invest in their Portland farms. It's a good alternative for farmers because the interest rates are typically lower than those of other loan types, and the repayment periods are typically longer. To easily access a farm equity line of credit in Portland, look to AG Lending Group today.
Comprehensive Financial Solutions To Farmers in Various Agricultural Sectors
At AG Lending Group, our mission is to assist farmers in meeting their diverse needs with our flexible loan options. Whether you want to expand your vineyard, dairy, or poultry farm, we offer flexible financial solutions to elevate your business. Our team comprises experts with a strong background in finance and agriculture. This unique blend allows us to offer precise financial guidance to farmers, helping them manage their loans and establish successful ventures for the long haul. Our deep rooted passion for the agricultural industry enables us to provide various farm loan products that empower farmers to upgrade their facilities by acquiring advanced equipment that enhances productivity and streamlines their operations.